The Wonderbolts! A Canon History
http://moongazeponies.deviantart.com/art/Wonderbolts-Cutie-Mark-283208290
Chapter 1: History and Purpose
Pre-Luna's banishment, the "military" of Equestria was the EUP Guard, which was seen as an unneeded force, implying that all was fine in Equestria. Post-banishment, the "Protective Pony Platoons" were created, implying that evil once again infiltrated the world. (For you people that believe Luna was infected by something, you may be correct.) These forces, due to their name, most likely had the job of protecting Equestria from the outside world.
As far as we know, the Wonderbolts were formed out of the Protective Pony Platoons. This implies that there Equestria did in fact possess a military that had different divisions and commands (Celestia's Royal Guard may actually be another Division, with Shining Armor as their commander). What the purpose of each group was or is remains to be seen, but one can surmise that their job was peace keeping, and this might explain their deployment when Spike was ravaging Ponyville. More research (or an imagination) are required to truly decipher their purpose in the world of Equestria. It has also been noted that Equestria is a very dangerous place, especially around the Everfree forest, so the idea of them being peacekeepers and defenders is feasible. Now, it was also mentioned that the Wonderbolt Reserve is a RECENT creation and this may mean that more "Wonderbolts" may be required for a special purpose, further adding to this idea of them being defenders.
The Wonderbolts, as an acrobatics team, have existed since the year after the banishment of Luna. To commemorate the first Celestial year of peace, a team of seven elite flyers under General Firefly was formed to perform, the results of which gave them the name "Wonderbolts." This was because of the four bolts of lighting that splashed across the sky at the end of their routine.
Other officers had effects upon the organization as well. Admiral Fairweather and Colonel Purple Dart, for example, seemed to bestow a greater degree of discipline onto the group, something that may have been lacking in the original group. Pinkie's Rap mentioned they also added "heart" to the group, which may have shown a decrease in the general morale of the "Wonderbolts," perhaps due to war or other circumstances. General Flash and Admiral Fairy Flight, meanwhile, worked together to make the "Wonderbolts" what we see them as today, an elite group of flyers. They perhaps worked with Commander Easy Glider to establish drills or to choreograph the routines as to make them spectacular. This implies that the Wonderbolts at one point weren't exactly the best performers and needed to be reminded and shown what to do. Either way, they became an organization adored by the ponies of Equestria.
Chapter 2: Organization
This is where I scratched my head a bit... The ranks made no sense when I heard them, so I began to think.
First off, the ranks associated with the Army seem to be those which command the Wonderbolts. General and Colonel in particular. Admirals seemed to head Squadrons, while Commanders perhaps more specialized groups, such as Commander Easy Glider. There is sadly not much else that can be discerned on this subject due to the randomness of the names.
Chapter 3: People and uniforms
In looking at the famous commanders, we can get a sense for how the Wonderbolt uniform changed over time.
First off, we have General Firefly, the pony that gave the name to the group we know as the Wonderbolts. With her, we can group the traditional flying uniform of the Wonderbolts, as shown by Rarity.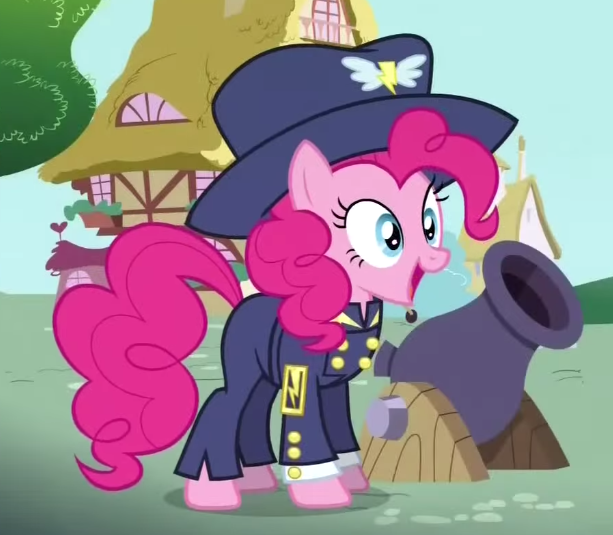 General Firefly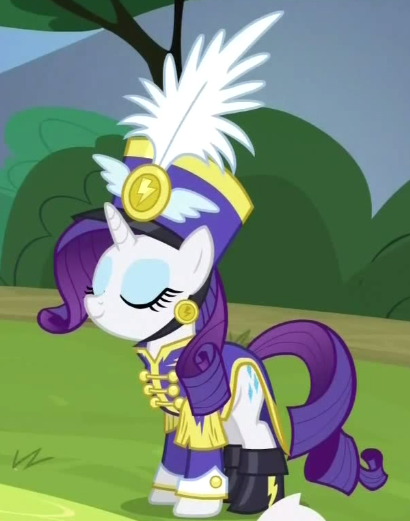 Traditional flying uniform
I understand Flair de Mare was also shown by Rarity, but she will be mentioned later.
Next, we have Admiral Fairweather and Colonel Purple Dart. We learn, from Twilight's flashcards, that Colonel Purple Dart was the 4th leader of the Wonderbolts. In Pinkie's Rap, we learn that together, they helped add "steel" and "heart" to the organization. I interpreted those as discipline and honor, perhaps even the boosting of morale.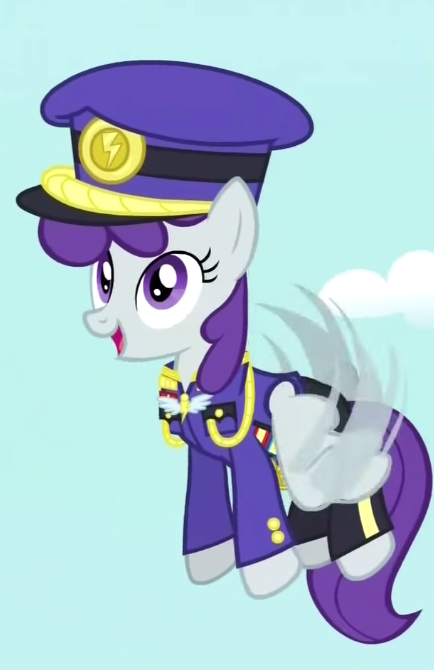 Colonel Purple Dart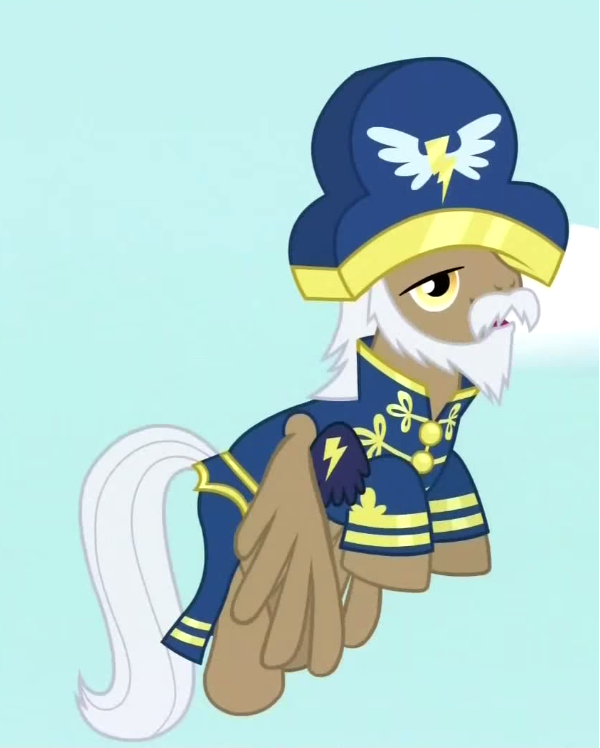 Admiral Fairweather
Now, we come to the most picture heavy section of this... (I took 14 of them...)
We have three people to cover here. General Flash and Admiral Fairy Flight worked together to create the Wonderbolts we see today. Their uniforms seem to be that of a 1940s American, so I am grouping them together. General Flash was the 10th Leader of the Wonderbolts while Admiral Fury Flight commanded the 7th Squadron (this is where I formed my idea of the difference in ranks). The idea of separate squadrons implies this is a truly massive group in Equestria, with a fairly intricate command structure. With this, it can be implied they play a large part in Equestrian defense, again showing why they reacted to Spike in Ponyville.
Here are their uniforms.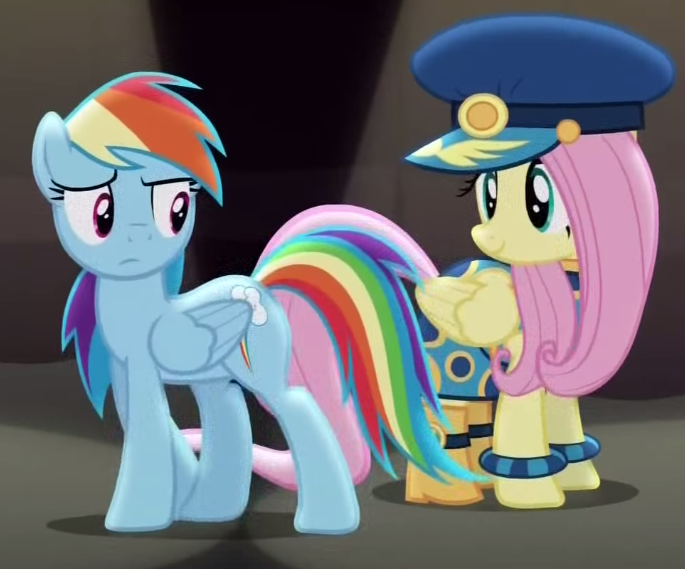 Admiral Fairy Flight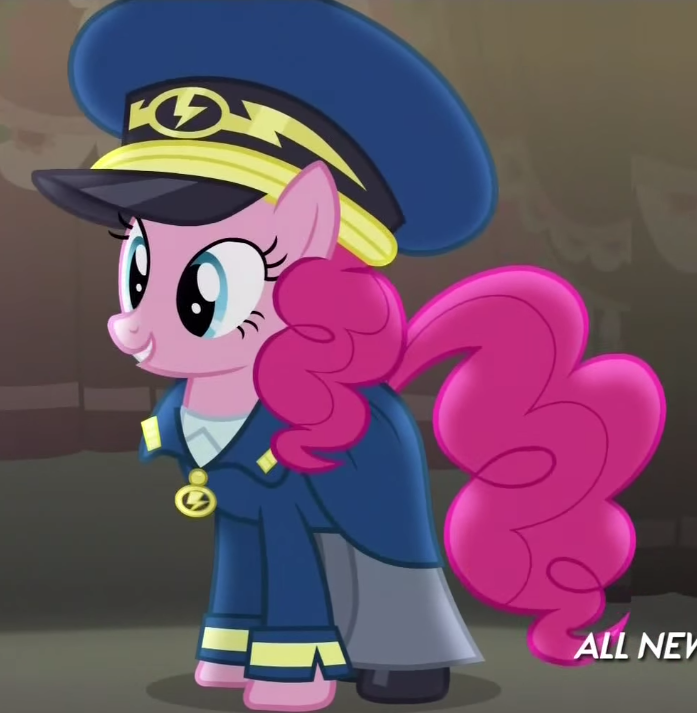 General Flash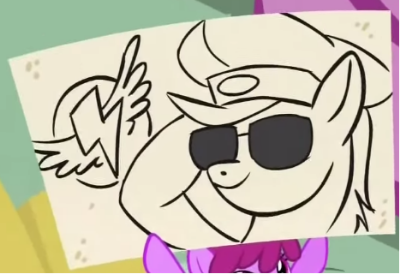 General Flash type uniform
Another example of that type of Uniform
We now come to Commander Easy Glider, who most likely worked with General Flash and Admiral Fairy Flight. He was responsible for coming up with flight patterns and techniques still used today.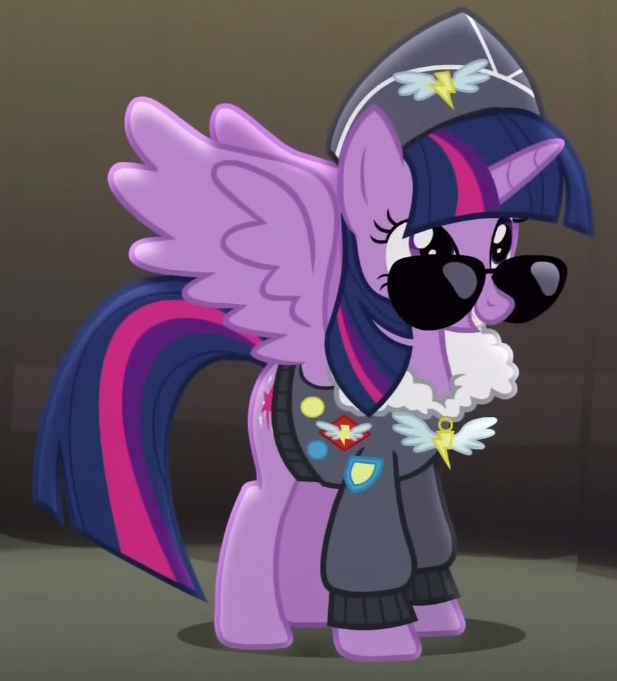 Commander Easy Glider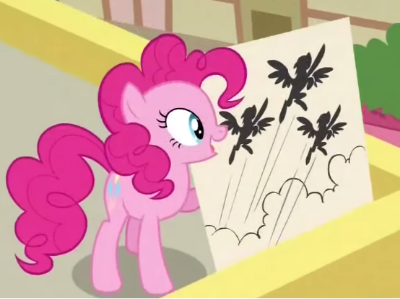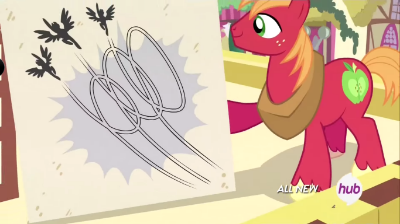 Now, we come to Flair de Mare. She was responsible for streamlining the flight uniform. This is why I save her for last. She gave them the final form. On top of this, I will add Spitfire. Spitfire is probably a Commander or an Admiral in the Wonderbolts, but it is hard to say without any other information. Either way, she deserves to be mentioned in a post about them. PICTURES INCOMING!
Spitfire and her Uniform
Modern Wonderbolts Uniform as shown by this scruffy guy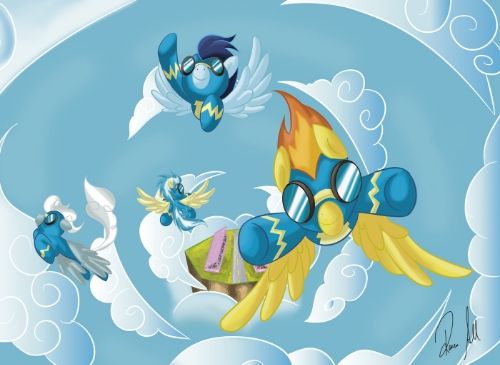 Modern Wonderbolts Flying uniform
http://www.bronibooru.com/posts/35777?tags=wonderbolts
Alternate Dress shirt shown off by Soarin. Thanks to PictishBeast for this.
-------------------------------
So, there is the history I have so far and I am putting it here just in case future episodes give us anymore information.
Feel free to post anything Wonderbolts related as this thread is really for their discussion. I am just starting it with a brief (ha) canon based history.
Yay Wonderbolts!
And...sorry for this technically being the second time I posted it...It was suggested to me to make it its own thread. (Ain't that a wonderful piece of English?
)
Last edited by
Rachael33
on Mon Apr 07, 2014 4:23 pm, edited 3 times in total.
Joined: Aug 20, 2013
Gender:

Male